Notes on Light and Air (Shoreline Score) was commissioned for the Front Beach, Back Beach public art program which ran from 4-27 November 2022.

Jacks Beach Reserve, Bittern Victoria.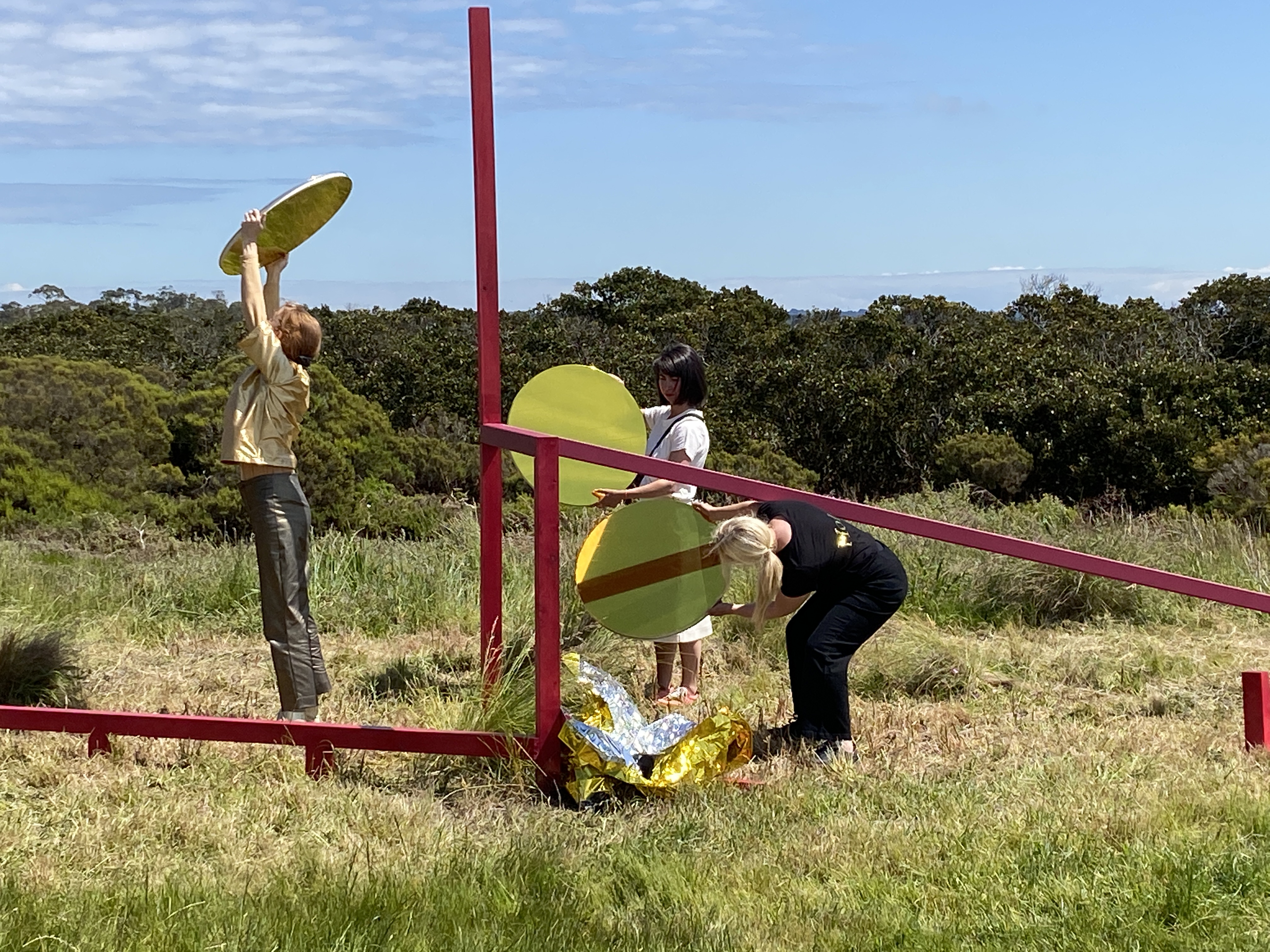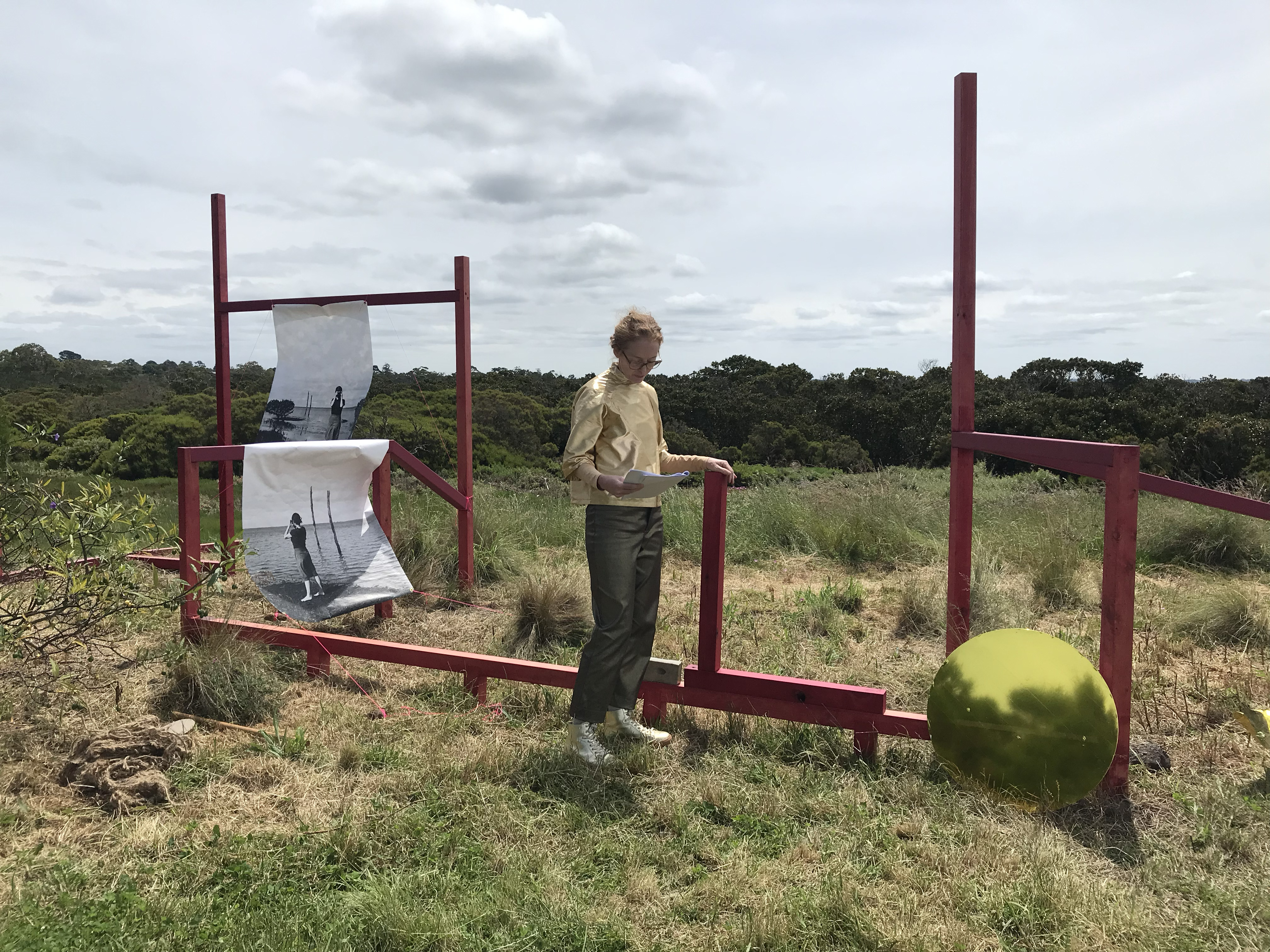 Stained Cypress Macrocarpa and painted mild steel, performances at set times with beach balls, balloons, found objects, paper kite, spoken word, textiles, pneumatic foot pumps, metalised plastic film, Tyvek plan prints, and cameras,

The clearing here on Bunurong/BoonWurrung Country (Jacks Beach) is surrounded by the world's southernmost mangrove, Avicennia marina. Known as 'land builders', the mangroves occupy the tidal zone and their root systems protect the shoreline from erosion. The vertical roots that extend up out of the sand provide the trees with oxygen. These aerial roots are called pneumatophores, a term that derives from the Greek word for 'breath' or 'spirit'.

The LAST Collective is a Naarm/Melbourne-based group known for their careful imbrication of sculpture, photography and performance. LAST has responded to the topographies of this site and the complex ecology of the mangroves with a rhizomatic sculptural form made from timber and steel. The vivid ruby pink reflects the fleshy stems of the beaded glasswort (Salicornia quinqueflora) that grows in the nearby wetlands.

The structure traces a score for movement, zig-zagging its way from the remnant bush towards the shore, where it overhangs the high-tide line. Its dimensions reflect the proportions of the human body: benches, beams, runners and outriggers outline and traverse the site, shifting with the ground's uneven surfaces.

A series of live performances explore the score's potential for reconfiguration. The performers engage physically with the score and carry out a range of tasks: objects and images are added and removed; spoken-word elements invite interaction; and the energies of light and air are captured, held and transmitted.

A subsequent exhibition of artworks from the Front Beach, Back Beach program was held at the Mornington Peninsula Regional Gallery from December 2022 - February 2023.